The High Fidelity and High Performance 3D Printing
The ProJet MJP 3600 is a high resolution plastic 3D printing that provides enhanced productivity for functional design evaluation and rapid tooling needs.
High-quality parts
When getting the finest details right matters, no other jetting printer beats the MJP 3600 series. True-to-CAD fidelity parts with the finest details, sharpest edges and exceptional smooth surface finishes ensure product quality, performance and manufacturability.
High throughput
With high capacity build volume, print speeds up to 2X faster than similar class printers and automated batch post-processing, you can produce more parts faster, increasing flexibility, and accelerating design iteration and validation for enhanced product quality.
High-performance plastics
VisiJet M3 materials delivers toughness, durability, stability, high temperature resistance, water tightness, biocompatibility and castability to meet a wide range of functional design testing and rapid tooling applications.
Ease-of-use
Office compatible, convenient and offering a largely unattended process from file to finished part, the ProJet MJP 3600 Series is perfectly suited for every designer use. With minimal handling and safe batch post-processing unlike similar class solution, you get intricate finished parts in your hands up to 4X faster.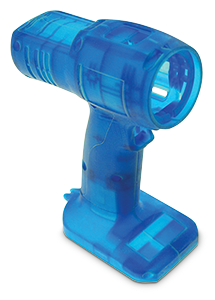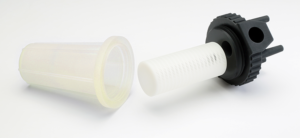 Applications
For validation prototyping, you can apply for:
Design verification and testing
Assemblies, including snap-fit
Water-tightness applications, fluid flow visualization
Testing and use at high temperature
USP Class-VI compatible medical applications
For rapid tooling, such as:
Injection molding tool production for short runs
Jigs and fixtures
Master patterns for RTV molding
Dies for forming applications
Extremely fine-detailed casting patterns
The High Productivity of Precision Wax-ups, Models and Guides
The ProJet MJP 3600 Dental printer is engineered specifically for dental lab use and applications versatility. It can consistently prints accurate castable and pressable wax-ups for the production of prosthetic devices.  It manufactures precision working models in a stone-like material and produces drill guides or orthodontic thermoforming models in durable plastic material. It works with any open STL-compatible intraoral, plaster or impression scanner.
High throughput digital dentistry
The ProJet MJP 3600 Dental is designed for 24/7 use, allowing laboratories to boast same-day cycle times, reduced lead times and diminished costs for the broadest range of applications with a single printer. The height of productivity, this printer can produce hundreds of units per cycle and up to 24 quad cases in a single build, delivering a 50% increase in throughput with no additional labor.
Exceptional quality dental parts
The ProJet MJP 3600 Dental's precision, detail resolution and design freedom reduces the need for remakes. Printing unique feathered edges and crisp grooves that are commonly found on tooth anatomy, with verified accuracy and consistency for dental applications, ensures you can get the perfect fit every time.
Economical production
With uniformly thin walls, users enjoy up to 20% savings on alloy consumption and 50% savings on framework finishing time with extremely smooth surface finish. Labor costs are further optimized with MultiJet Printing;s ease-of-use and automated process—from file to finished part. The largely unattended batch post-processing of MJP parts is as easy as melting wax away from even the tightest spaces, preserving the finest details and surface quality.
Dental specialty materials
With a choice of materials that fit into existing production workflows, including a USP Class VI-capable material for biocompatible applications, you can make accepted production methods faster, easier and more effective.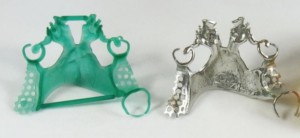 Applications
For dental such as:
Wax-ups for the production of prosthetic devices
Working models
Orthodontic thermoforming models
Drill guides