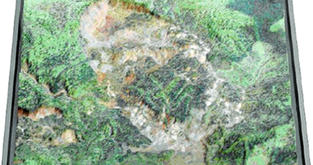 Trust System Builds Model Making Productivity with CJP printing from 3D Systems
Full color 3D printed models enable faster production, increased customer communication for topographical modeling company.
Build accurate 3D models of cities and topographical data from satellite terrain data, urban buildings data and other 3D data.
ProJet CJP full color printer had a huge impact in simplifying the work process by eliminating the need for a separate coloring step.
Ability to immediately model and compare earthquake-affected areas through direct full color printing of the topographical data.