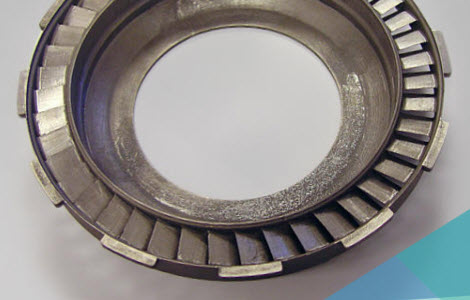 ProJet MJP Wax Investment Casting Patterns Let Turbine Technologies Soar
Company increased iterative speed of turbine design from 5 weeks to overnight, and reduced cost from $20,000 to $2,000 per pattern with ProJet MJP Wax 3D printing.
Cast test models for turbine engine components that are accurate and fast to produce, with less risk if parts are lost.
The ProJet MJP wax printer optimized both prototyping and production processes, creating wax patterns in a matter of hours.
Reduced iterative speed of design from 5 weeks to overnight, and reduced cost from $20,000 to $2,000 per pattern.
ProJet MJP Wax 3D Printer Makes Short Work of Tricky Gas Component Geometry
3 days to create CAD designs and wax patterns. 12 days between CAD data to aluminum casted part and eliminated requirements to export the work to other countries
Build natural gas regulation assemblies with higher accuracy, while protecting local jobs.
3D Systems' ProJet MJP CPX wax 3D printer produced micro-detail investment casting patterns on site.
From CAD file to final test part the project only took 12 days to prove its worth, and parts no longer need to be imported.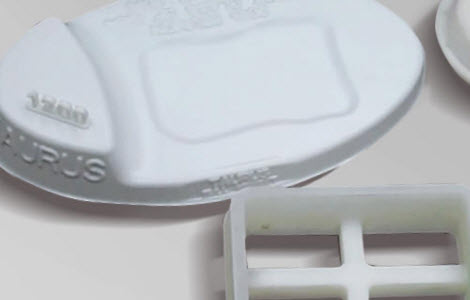 Bi-Link Takes the No-Compromise Road to Producing 3D Printed Injection Molds and Parts
Bi-Link cuts time for prototype injection molds from weeks to 1 day for clients by using the 3D Systems Multi Jet 3D printers.
Produce rapid 3D-printed injection molds for test shot parts for fast iteration and testing of customer designs for injection molding.
ProJet MJP (Multi Jet Printing) printers and VisiJet M3 materials, offering UV-curable plastic in a range of colors, translucencies and tensile strengths.
One-fifth the lead time for test-shot parts, and a fraction of the cost of conventional methods with no compromises on quality enabling rapid iteration for customers.
The ProJet MJP 3D Printer Saves Citizen Watch Time and Money
Citizen Watch produces accurate jigs for watch assembly overnight compared to a 30 day process using 3D Systems Multi Jet 3D printing.
Create precision protoypes for Citizen watches, and create new assembly jigs to streamline and ease assembly challenges.
ProJet MJP (Mulit Jet Printer) HD printer making durable, high-quality plastic fixtures and 3D Systems' robust, UV-curable VisiJet materials.
Extraordinary precision with superb surface quality of the fixtures transformed a 30-day process into overnight production, with ROI achieved within a couple of months.